I believe that access to education promotes growth in our communities and creates economic opportunities. This is why I have worked tirelessly to find solutions to ensure success for all Americans in our education system.
The cost of college tuition has increased significantly over recent years. We need to make sure all Central Coast residents pursuing higher education are able to do so without being financially burdened.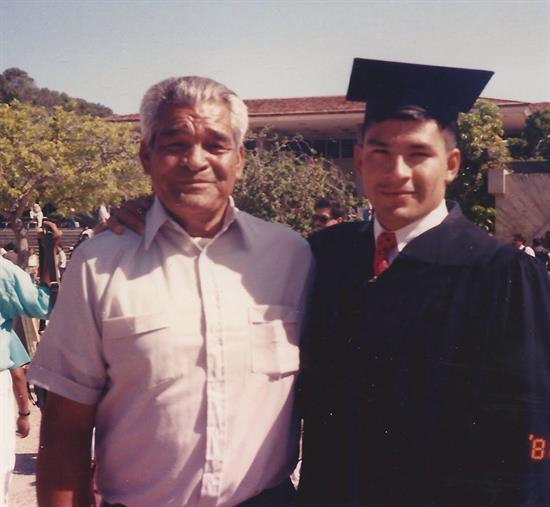 Rep. Carbajal receives his B.A. from UC Santa Barbara, becoming the first in his family to do so
The Central Coast is home to some of our nation's finest higher education institutions and I am committed to helping our students succeed here without the crushing burden of student loan debt. As someone who relied on Pell Grants to help pay for my college degree, I understand firsthand the difficulty students face when contemplating how to afford a higher education.
That is why I have introduced the Degrees Not Debt Act. This legislation would double the Pell Grant and index it to inflation so it does not lose value over time. I authored this bill to help students gain access to higher education – whether at college or trade school – to help them to join the workforce without the burden of student debt.
Through my work on the House Armed Services Committee, I have fought increased funding for research at our Central Coast colleges and universities. I passed legislation allocating $5 million in funding for the Defense Department Educational Partnership Agreement at Cal Poly. This funding supplements two programs on Cal Poly's campus – the High-Performance Computing Lab and the Electrical and Micro Propulsion Lab. This amendment encourages DoD-academia research partnerships on the Central Coast that will ultimately help sustain the United States' technological edge.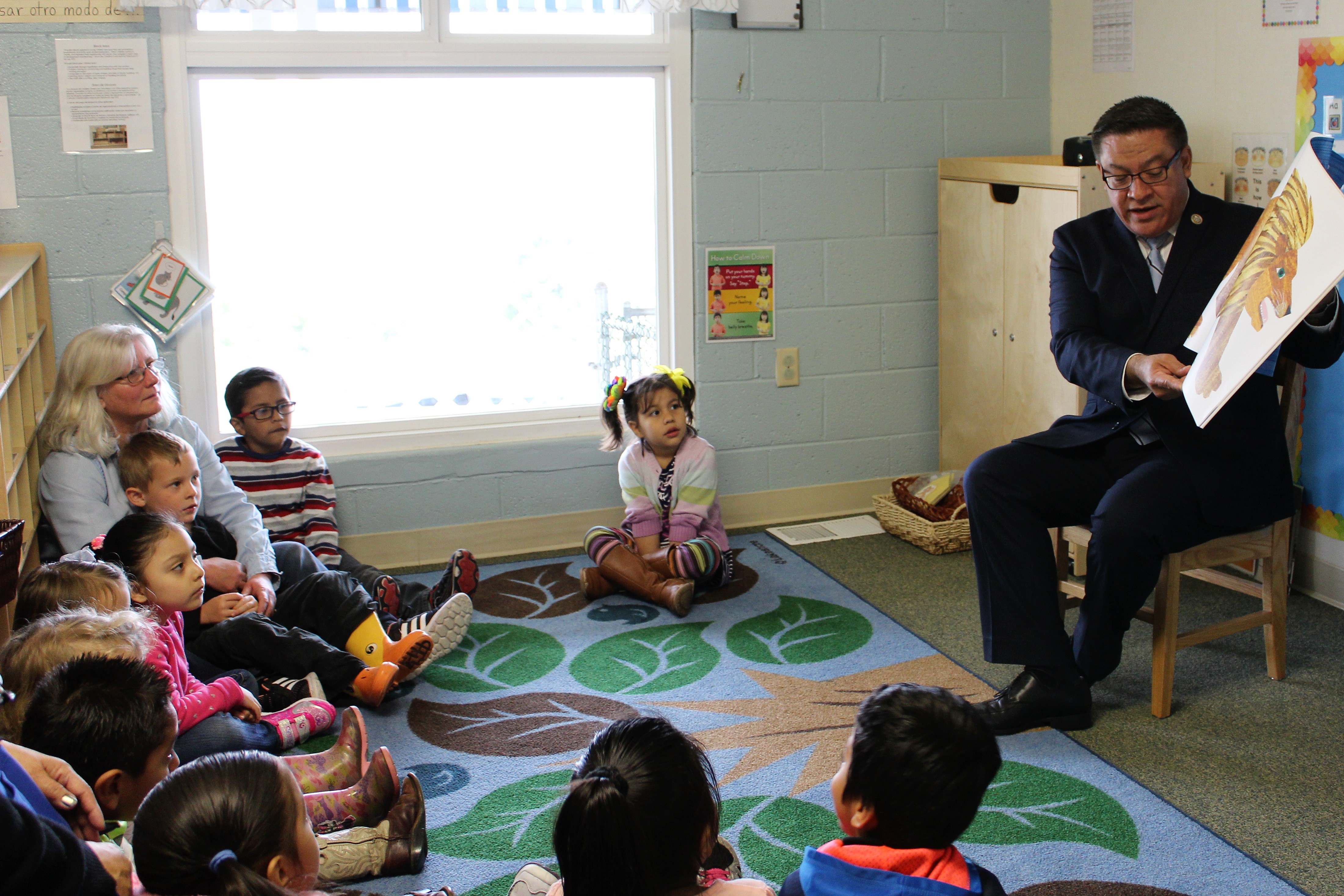 Rep. Carbajal reads to students at the Atascadero Head Start Center
In Congress, I have worked to secure funding for childhood education programs, urging the House Appropriation Committee to prioritize funding for Head Start to ensure this important program has the necessary resources to be successful in our communities. I have also helped increase funding for the Individuals with Disabilities Education (IDEA) Act to ensure students with disabilities can receive the support and resources they need in the classroom. Every child deserves a fair chance in education and I will continue to strongly support these programs.
Ensuring the next generation has access to quality education, regardless of socioeconomic status, is critical to the future of our nation. That is why I have been a strong supporter of increasing educational opportunities and will continue to do so.
For more information concerning work and views related to education, please contact our office.